Decals are a wonderful way of expressing creativity and uniqueness when working with Lego. Decals are custom designs, printed on special paper that allows you to transfer your design onto Lego bricks and torsos. That way, you can create your own minifig styles or emulate official ones that your collecton is missing!
Here I store the decal designs that I made. Some are imitating official designs, some are my original creation. While I come up with some ideas myself, I also take a lot of requests – so if you are in need of a custom decal for your minifigs, let me know and I will see if I can help!
---
---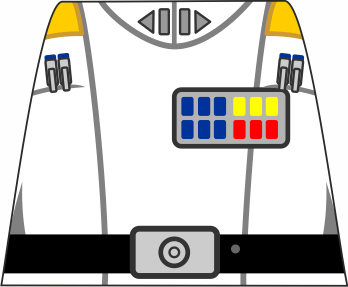 Grand Admiral Thrawn. This iconic EU-character saw an official minifig release a few months ago, but unfortunately, the rank insignia didn't match up with Rebels' cartoon depiction, so I fixed that when I created my own version!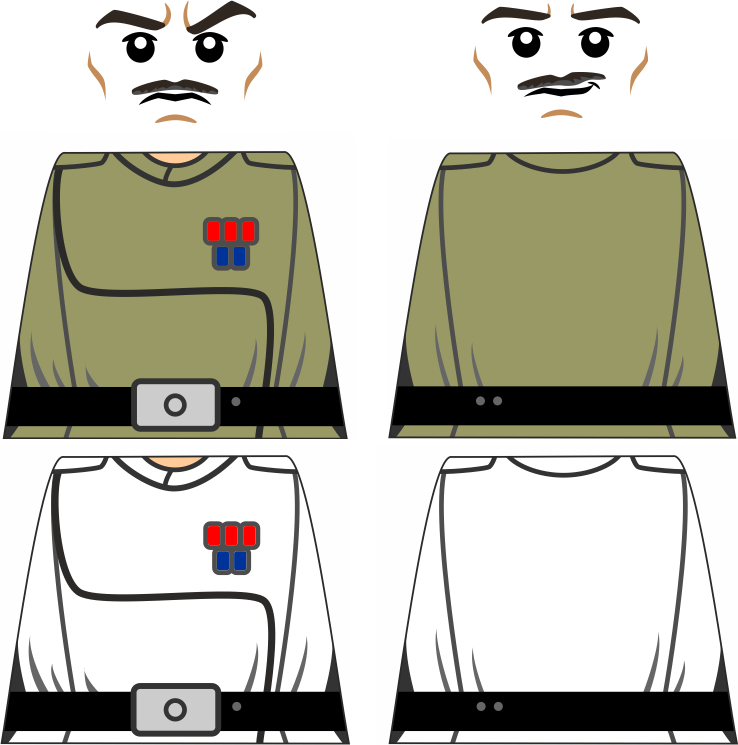 Admiral Yularen in his younger years during the Clone Wars, as seen in the animated show. Since there may be a fitting torso color existing, I released both an opaque as well as a transparent decal design.

Padawan Ahsoka Tano, as seen in The Clone Wars animated series. This decal was requested my Florian, who wished for a young Ahsoka decal that is more in line with the regular minifig designs and does not use the gruesome TCW-styled decal designs.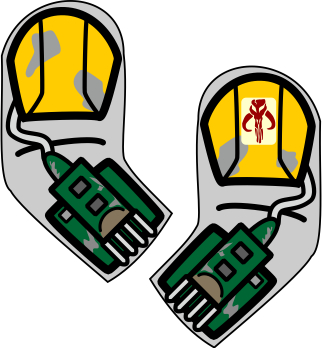 A Boba Fett arm decal. Turns out that some versions of Boba Fett come without printed arms, so some people wanted to add some arm prints. The green one is based on The Empire Strikes Back, the red one depicts his adapted outfit in Return of the Jedi.
Bob the Goon from 1989's Batman movie. This decal was requested by mattyj and depicts the Joker's number one henchman.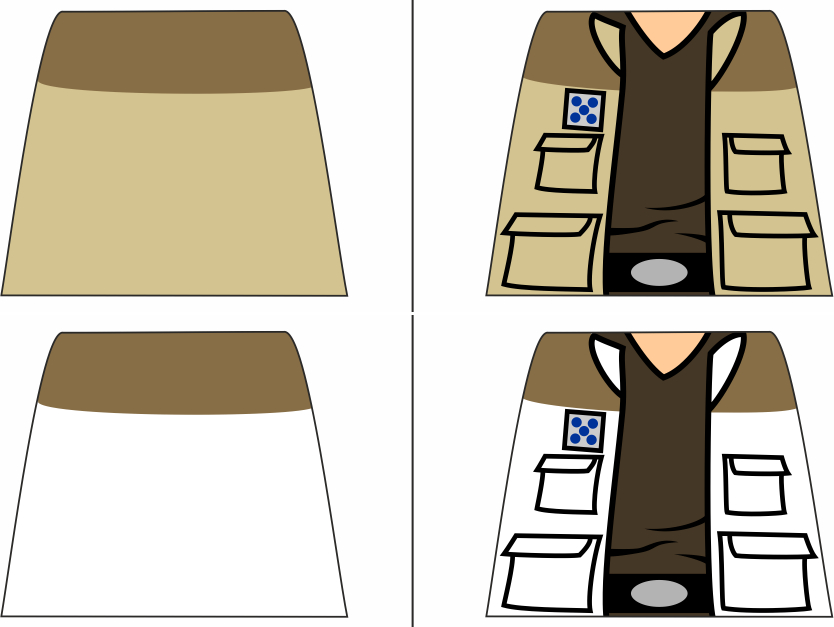 This is a jacket torso design for Captain Raymus Antilles. There exists one from Lego, but I made my own version since that minifig is missing from my collection.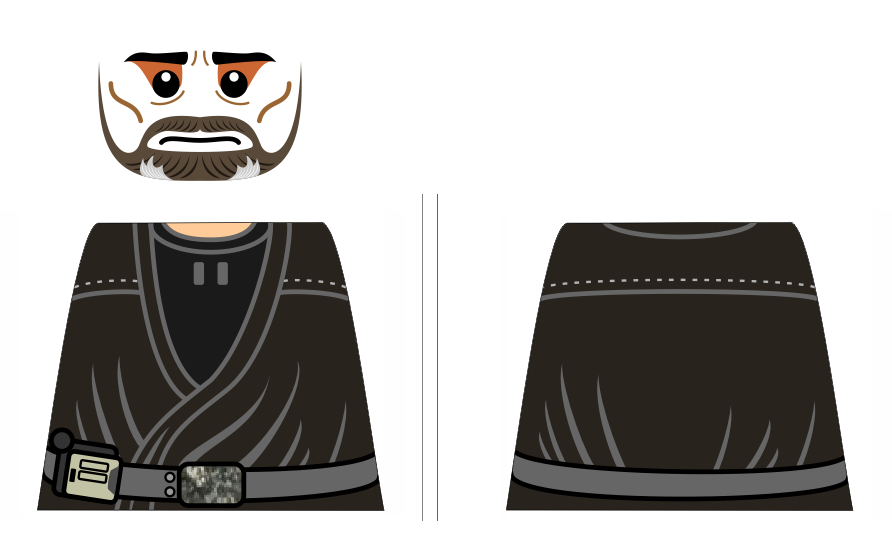 This is Galen Erso in his farmer outfit from early in the Rogue One movie. This one does not seem to have his own minifigure (yet), too, so I created one. The face could use some work, especially around the eye area, to better nail that Mads Mikkelsen-look.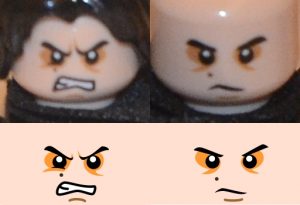 Someone needed Kylo Ren's face, so I imitated Kylo Ren's official Lego design. Luckily, I owned the official minifig, which was a great guide. This decal was a request.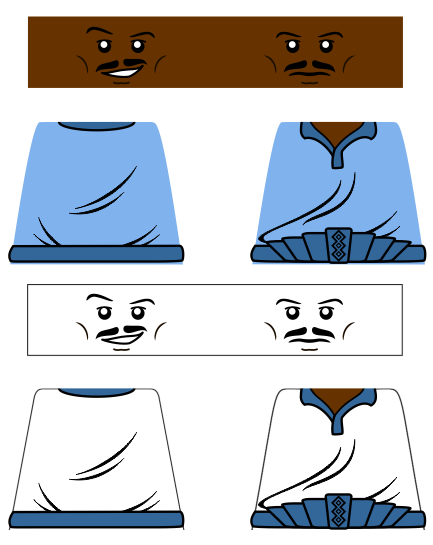 Lando Calrissian was a request, and missing from my collection as well. I designed one standard Cloud City look and one eldery Lando from around the TFA time period, as he was depicted in an animated Lego cartoon.

Maverick, yet another unknown-to-me Marvel character. As far as I found out, he's got something to do with Wolverine... this decal, too, was a request.
The Emperor's Hand, Mara Jade. Equip her with a lightsaber and a blaster and she's good to go! Her blue outfit was the first variant and is based on an amazing ArtFX figure; the second one is all-black and more in line with her common depictions in the Legends universe.
A torso for Mrs Incredible to accompany the official Lego Disney minifig of Mr Incredible. Someone owned it and wanted to build a female counterpart for his wife, which I think was a sweet idea. This decal was a request.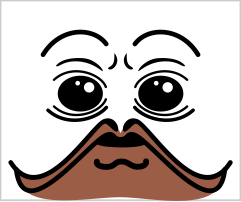 This is the face decal for RotJ's Nien Nunb character. Actually one of my favorite extras in the movie, and I am surprised that Lego had not released a minifig yet. This decal was created from scratch, solely based on the movie appearance, and was requested by Taylor.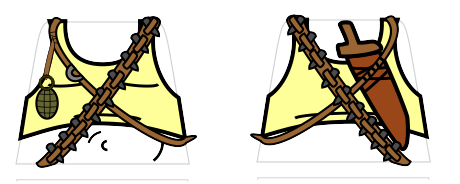 This is a decal for the TMNT license and depicts the torso of famous TMNT cartoon villain Rocksteady. It goes great with a Legends of Chima Rhino minifig!
The Taskmaster character from the Marvel comics. This character actually exists as a Lego design and I only copied the official design as well as I could. I am not familiar with the character beyond that. This decal was a request.

Vacation Joker as requested by mattyj. This torso features the Joker's favorite beach outfit. After all, villains need vacations too, right?