I am sure all of you remember the iconic ending scene of The Force Awakens, yes? Where Rey finds a certain Jedi on a desolate island on the planet Ahch-To? Nobody could forget that.
Well, strangely enough, we never got a Lego set of this legendary scene, even though it seems like a no-brainer. Which also means that we never got a TFA Luke Skywalker minifig. What a shame! Well, since I am into decals anyway, I decided to rectify that. Actually, I started working on this decal over a year ago, shortly after the movie's release, in fact. Believe it or not, it took me almost one and a half years to finally put together a version that I am satisfied with – I didn't work on it all the time, but I revisited the design every few weeks to tweak it a little bit, sometimes for better, sometimes for worse. If my progress resulted in a satisfying design, you can decide for yourself: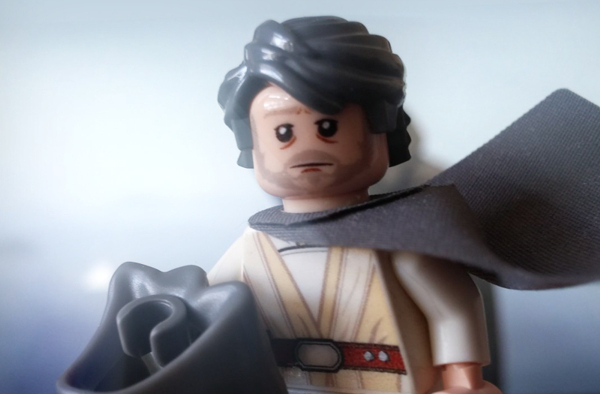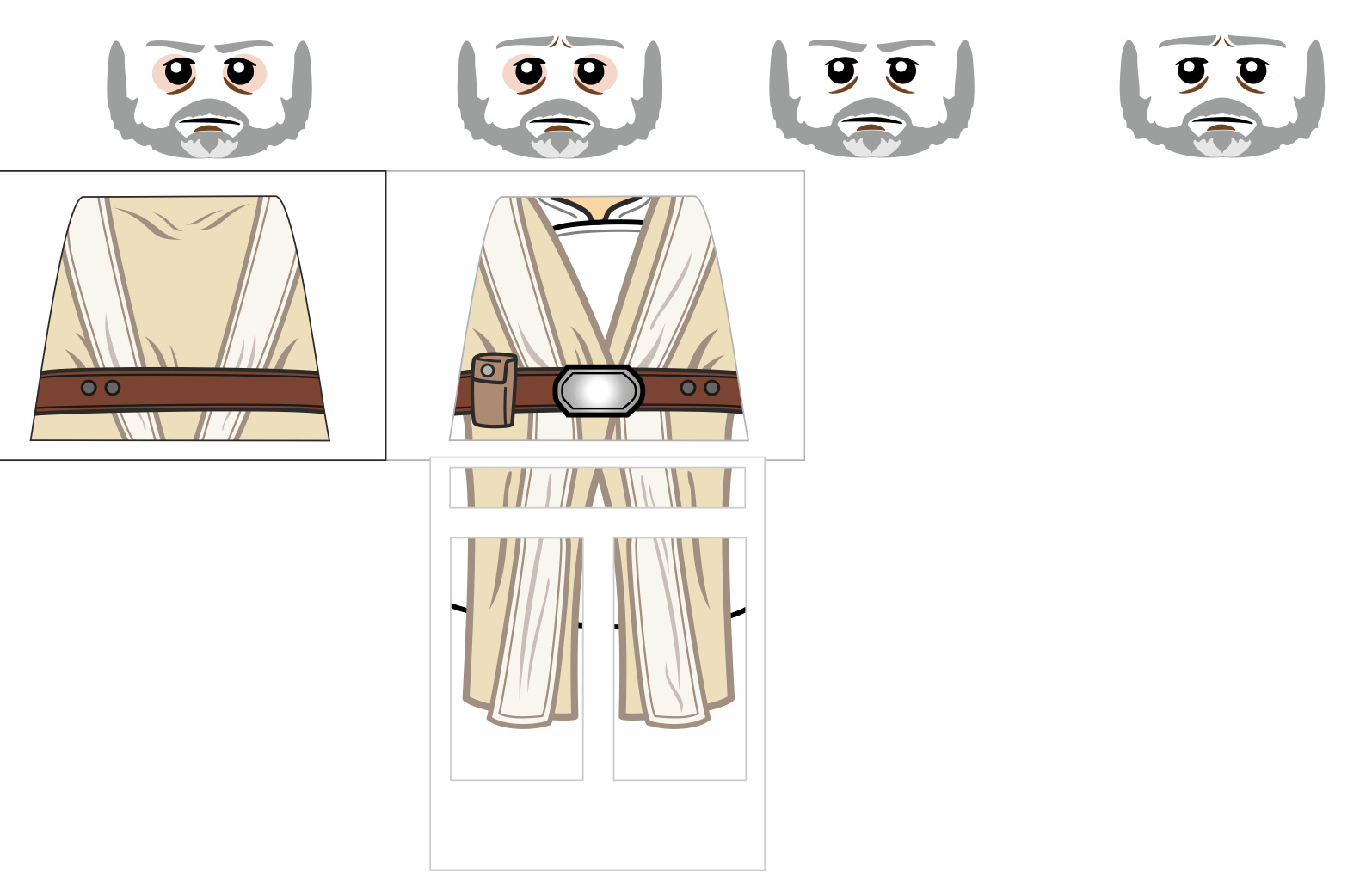 This was partially inspired by a design seen in the Lego Star Wars: The Force Awakens video game. But ultimately, it was largely my own design choices, based on his actual movie outfit.
I guess I am not 100% content with it, as always, but I feel that it is as good as it's going to get for now. Maybe I will return to working on it at a later point, but I wanted this decal finished and posted for the time being. The face decal could be used on a flesh background for white decal paper, too; as you can see in the images, transparent decals tend not to be too opaque in the beard and eyebrow region.